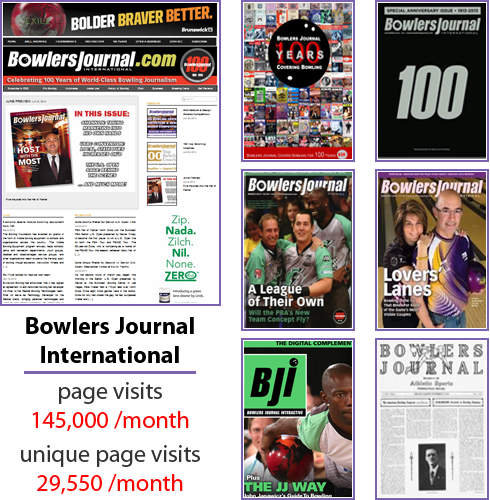 Bowlers Journal International (BJI) is the longest-running sports monthly in America and has just celebrated its 100th Anniversary. Considered to be bowling's premier publication, BJI it is positioned as an "industry" magazine, reaching top-level competitive bowlers that include every member of the Professional Bowlers Association, as well as pro shop and bowling center operators.
As the authoritative voice of the industry, Bowlers Journal International is a must read for bowling executives and retail outlets. In addition to its presence of being the authoritative voice of the industry, the magazine delivers top level instruction, bowling ball and product reviews and worldwide coverage of professional and amateur tournaments.
The magazine can be purchased for $32, $48 and $64 for a one, two and three year subscription, respectively. If you are interested in advertising, please contact our national sales representative.
ORDER BELOW:
USA ONE YEAR — $36.00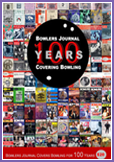 USA TWO YEARS — $54.00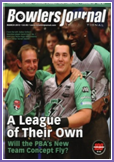 NON-USA ONE YEAR — $61.00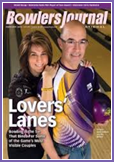 NON-USA TWO YEARS — $104.00